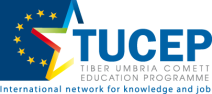 TUCEP – Tiber Umbria Comett Education Programme to stowarzyszenie 12 włoskich uniwersytetów, instytucji publicznych i przedsiębiorstw utworzone w 1992 r. w ramach programu Comett.
Kontakt:
Adress: Piazza dell'Università, 1 – 06123 Perugia
E-mail: tucep@tucep.org
Strona internetowa: www.tucep.org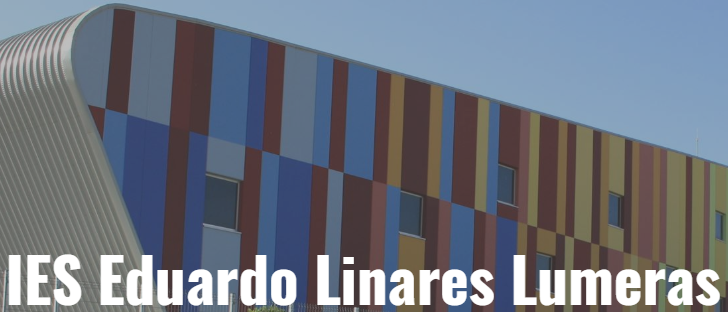 The School IES "Eduardo Linares Lumeras" is a publicly owned center, under the Ministry of Education, Training and Employment of the Region of Murcia.
The goal of our institution is to achieve the comprehensive education of all students, in order to ensure they are critical and responsible citizens. For this we have based our work on the following strategies:
. Education in respect and development of democratic values.
. Promote tolerance for diversity and differences.
. Develop solidarity with the most disadvantaged groups.
. Basing academic work in the effort and perseverance.
. Stimulate the participation of all sectors.
. Offer a quality service based on professionalism and spirit of overcoming.
. Transparency in our work, therefore the school is collaborating with the Association of Fathers and Mothers of our students, agents from social environment and people with complementary activities.

PERIFEREIAKI DIEFTHYNSI PROTOVATHMIAS & DEFTEROVATHMIAS EKPAIDEFSIS THESSALIAS – GRECJA
Regionalna Dyrekcja Szkolnictwa Podstawowego i Średniego Tesalii (PDETh) jest jedną z 13 zdecentralizowanych regionalnych struktur administracyjnych greckiego Ministerstwa Edukacji i Spraw Religijnych.
Odpowiada za realizację polityki edukacyjnej oraz zarządzanie, kontrolę i koordynację działalności edukacyjno-administracyjnej szkół podstawowych i średnich oraz innych struktur edukacyjnych w regionie Tesalii.
Koordynuje także konsultantów szkolnych oraz organizuje doskonalenie zawodowe i badania edukacyjne. Regionalna Dyrekcja Tesalii współpracuje z głównymi interesariuszami w zakresie innowacji w dziedzinie edukacji i organizuje spotkania edukacyjne, imprezy dzienne i konferencje.
Regionalna Dyrekcja Tesalii nadzoruje 1156 szkół obu szczebli (901 szkół podstawowych i 255 szkół średnich). W regionie Tesalii uczy około 10360 nauczycieli wszystkich przedmiotów (5000 w szkołach podstawowych i 5360 w szkołach średnich), a łączna liczba uczniów wynosi około 97 500.
Kontakt: Stella Kapsali i Ioanna Chatzopoulou
Numer telefonu: +302410539212
Adres: Mandilara 23, Larissa, Grecja, 41222
E-mail: euprojects@thess.pde.sch.gr
Strona internetowa: https://thess.pde.sch.gr

The school institution gives attention to the problems of a rapidly evolving society and is oriented to operate according to the principles of the civic sense, the culture of solidarity and integration, to achieve quality training, working to reduce discomfort and disadvantages by putting in place individualized and personalized educational plans for pupils with special educational needs.
The Istituto Comprensivo Perugia 8 includes:
• Kindergarten (from 3 to 6 years old): "Hans Christian Andersen" and"Carlo Collodi";
• Primary schools (from 6 to 10 years old): "Raffaello Lambruschini" full-time and regular time and "Don Dario Pasquini";
• Midle Schools (from 6 to 14 years old) "Cristoforo Colombo" and Olmo;
The educational aims of the kindergarten, primary and middle, in collaboration with the family, pupils and the local context are aimed at promoting:
• THE DEVELOPMENT OF 'IDENTITY'
• CONQUEST OF AUTONOMY
• IMPROVEMENT OF SKILLS
• CITIZENSHIP EDUCATION

CULTURAL ASSOCIATION EUROACCION MURCIA – HISZPANIA
Euroaccion jest pozarządową, niezależną organizacją wspierającą młodzież i uczenie się dorosłych oraz rozwój zawodowy i osobisty osób o mniejszych szansach. Jego misją jest inspirowanie i stymulowanie potencjału ludzkiego poprzez empiryczne uczenie się, edukację pozaformalną, wolontariat i projekty związane z integracją społeczną.
Kontakt:
Adres: Avenida Primero de Mayo 20, 1 ° B, 30120 El Palmar, Murcia
E-mail: euroaccion@gmail.com
Strona internetowa: www.euroaccion.com

DIMITRA EDUCATION & CONSULTING – GRECJA
DIMITRA Education & Consulting jest jedną z największych i najbardziej wyróżniających się organizacji zajmujących się kształceniem i szkoleniem zawodowym (VET), posiadającą centra szkoleniowe w pięciu (5) miastach w Grecji. Od 1989 roku DIMITRA gromadzi bogate doświadczenie i rozwija unikalne kompetencje w zakresie tworzenia innowacyjnych i partycypacyjnych narzędzi i metodologii rozwoju zasobów ludzkich w ciągle zmieniającym się świecie pracy. Poprzez nasze działania, takie jak szkolenia, doradztwo, badania, transfer innowacji i rozwój współpracy międzynarodowej, działamy na rzecz promowania integracji społecznej, rozwoju edukacyjnego, kulturalnego, naukowego i gospodarczego.
Kontakt: Vaso ANASTASOPOULOU
Dyrektor Departamentu Rozwoju i Projektów Europejskich
E-mail: anastasopoulou@dimitra.gr
Numer telefonu: +30 2410 55 40 26
Adres: Palaiologou 19, 41223
E-mail: euprojects@dimitra.gr
Strona internetowa: http://www.dimitra.gr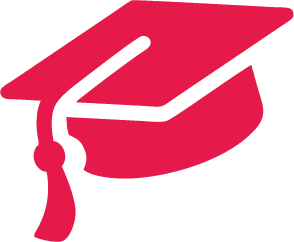 Wyższa Szkoła Biznesu i Nauk o Zdrowiu to uczelnia wyższa, która rozpoczęła swoją działalność 21.09.2006 i oferuje kształcenie na kierunkach pedagogika, psychologia, kosmetologia, dietetyka i prawo.
Kontakt: Aneta Orska – koordynator krajowy
Adres: ul. Piotrkowska 278, 90-361, Łódź
E-mail: a.orska@medyk.edu.pl
Strona internetowa: www.medyk.edu.pl

AGRUPAMENTO DE ESCOLAS FERREIRA DE CASTRO (PORTUGALIA)
Agrupamento de Escolas Ferreira de Castro to grupa szkół obejmująca pięć różnych szkół położonych na przedmieściach Mem Martins w Sintrze, 20 km od Lizbony. Uczymy 2300 uczniów, w tym 250 dzieci w przedszkolu. Naszą misją jest integracyjna, międzykulturowa i wielojęzyczna edukacja wszystkich uczniów, formowanie autonomicznych, interweniujących i świadomych swoich obowiązków i praw obywateli, wzmacnianie kreatywności, zdolności adaptacji i odwagi.
Kontakt:
Adres: Rua Ferreira de Castro 13
2725-311 Mem Martins
Portugalia
E-mail: direcao@efcastro.pt
Strona internetowa: www.efcastro.pt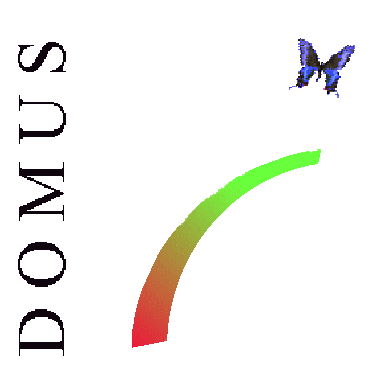 The Center Orientation Technological Aids (COAT) is a non-profit organization, founded in early 1999, whose main objective is the development and research for the personalization of computer and electronic aids.
It consists of a multidisciplinary working group whose task is to evaluate and guide disabled people and their families to the use of appropriate aids to the characteristics of the person and the intended purpose.
The main objective is to allow the person with disabilities to propose themselves as an active subject and to overcome / reduce their disability. To achieve this goal, COAT is committed to finding innovative answers to the autonomy needs of people with disabilities, taking advantage of the
opportunities offered by technology. These objectives and working methods are shared by the GLIC (Interregional working group Advice centers for computer and electronic aids for disabled people), of which COAT is a founding member, which is the national network that gathers Centers specialized in the field of technological aids for people with disabilities.
COAT carries out activities in agreement with public and private bodies.
Among the main services performed:
• Technical and scientific information on available commercial aids and legal information on the legislation in force in Italy.
• Evaluations and orientation towards customized solutions for user autonomy
• Evaluations and support for team activities at the Aid Center
• Experimentation: activities of commercial devices' customization and development of new aid systems for specific needs are planned.
So, summing up, we can say that COAT deals with people with severe and very serious disabilities and their families, offering customized solutions that can make the subject as autonomous as possible and able to communicate.